POWERFUL PERSONAL REPRESENTATION
A Lipizzaner stallion, loyal, inspirational, powerful, majestic and gentle – bonds to the person who trains him. Years of hard work, sacrifice, and understanding – the slightest touch creates a beautiful harmonious dance between stallion and rider.
This comes from countless hours of relationship building – not just a quick hello and goodbye. Trust and respect between stallion and rider, is the foundation of a relationship wherein one partner has all the power in the world but chooses to work with a rider to create beauty and togetherness.
The stallion reacts to the lightest of commands without seemingly being told anything because there is a great communication between horse and rider, their bond is Powerful and Personal. It is permanent and meaningful, a real and true connection.
Quality is created in the ever-increasing togetherness and harmony between stallion and rider, not in a one dimensional speed orientated, bottom line approach without heart.
This is the world that Marion Skaja, the founder of Skaja Law, knows intimately, having been an avid equestrienne for some 35 years, with about 5 years on and off spent with the South African Lipizzaner Team in Kyalami, South Africa.
This is the world that has moulded her character long before her ventures into the law– patience, fairness, discipline, passion and determination. Collaboration, understanding and persuasion are cemented into her ability as a lawyer. How else can one encourage a half ton stallion to dance with willingness, joy, power and grace?
The world is ever more impersonal, ever more "numbers" and "profit" driven, but people of calibre and distinction, people who care about their lives, their loved ones and their futures avoid this superficial transactional realm – nothing great was ever built without heart, passion and togetherness.
At Skaja Law, we see your whole situation – you are not just a transaction to us.
We aim to partner you through every stage of your life, to become and remain, your trusted advisor. Where there is no need to constantly explain yourself, because we "get" you, your business, your property and your family situation.
Where, if you need help, you know you are recognized and respected, and will be heard – carefully and with the closest attention.
We have the background, experience and skill to understand and support you in your legal world, whether that be in business, your family or your property, and we want to partner with you as your trusted advisor, available whenever you need us.
Let Us Powerfully Represent Your Interests, Your Present and Your Future. You Will Find That We Provide A Personal Experience, Tailored to YOUR Unique Needs.
Our Vision
Is to provide you or your business with POWERFUL PERSONAL REPRESENTATION. We partner with you on the path to a successful resolution of any legal matter. We do this by hiring the best talent and being approachable, accountable, hard-working, original, assertive and principled in our practice. We strive for continuous improvement, always focusing on creating a positive experience for our clients
OUR MISSION
Is to provide results that exceed our clients' expectations and add maximum value and peace of mind to their business and family lives. We help navigate complex and sophisticated matters locally, nationally and internationally, practicing fairness, integrity, responsiveness and efficiency. We are committed to providing an enriching work environment through diversity, cooperation and growth opportunities.
Skaja Law will be:
THOROUGH: We intend to handle each case powerfully, with precision and preparedness.
FAIR: We aim to collaborate and negotiate with common sense, creativity, poise, firmness and clear communication.
STRATEGIC: We bring many years of international and local negotiation experience to advance your case.
EMPOWERING: We help our clients find confidence in making informed and intelligent decisions by helping them understand their rights, risks, options and potential outcomes.
RESPECTFUL: We treat our clients, their families, employees, guardians as well as justices, opposing counsel and court personnel in a civil and professional manner.
PROGRESSIVE: Our team stays ahead of the trends, constantly studying new laws, court rulings, statutes and we maintain continuing professional development.
REASONABLE: We will be honest and up-front about the chances of attainability of your legal goals—offering practical and effective advice in our approach.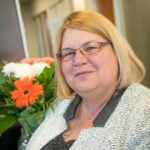 Marion Skaja - Barrister and Solicitor
Founder of Skaja law and Member of The Law Society of Alberta since September 2011 • Founder of Skaja Law in September 2011 – It has been my privilege to serve the communities of Silverado and its surrounds in many areas of general practice : Family; Real Estate; Corporate Commercial, Wills and Estates; Immigration; International Trade; Employment Law, Litigation and Intellectual Property. • We have developed a strong LEGAL capacity with highlights in the following areas: • High Value Matrimonial Property Investigations and Agreements • High Conflict Separations and Divorces • Website terms and conditions, particularly for Medical Professionals; • Internet Marketing and CASL Compliance; • Regulatory Compliance and Complaint Procedures for Medical Professionals; • Admitted As An Attorney Of The High Court In South Africa In 1999 - Focused on Insurance Litigation and Arbitration and International Trade Law, business advocacy, policy development and general Commercial and Company Law.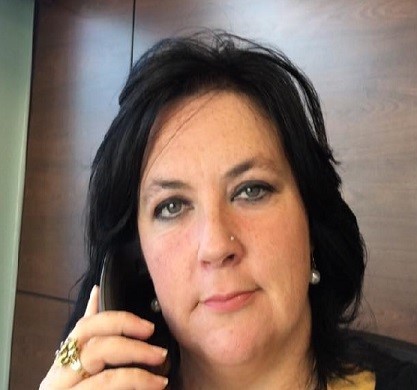 Claire Gervais – Office Manager, Paralegal / Legal Assistant Extraordinaire
Obtained her Legal Assistant Diploma in March 2017 graduating with honours. She brings with her 15+ years experience in administration and customer service. Claire enjoys all aspects of legal work and is eager to broaden her expertise and knowledge through working on a variety of cases. Claire assists in all aspects of client file management, including drafting pleadings, letters, preparing applications, gathering and analyzing information relating to client files. Claire fills her thirst for creativity by creating all our Social Media advertisements and Skaja Law Landing pages. She is also creating some of our own in-house document templates using programming software. Learning through hands on experience the ropes of PC Law, bookkeeping and account reconciliations, there is nothing she won't try to learn, and she is a sponge for knowledge. Pleasant, approachable and enjoys being of assistance to all our clientele. Claire is a definite asset to the firm.